Expert Talk on IoT Based Applications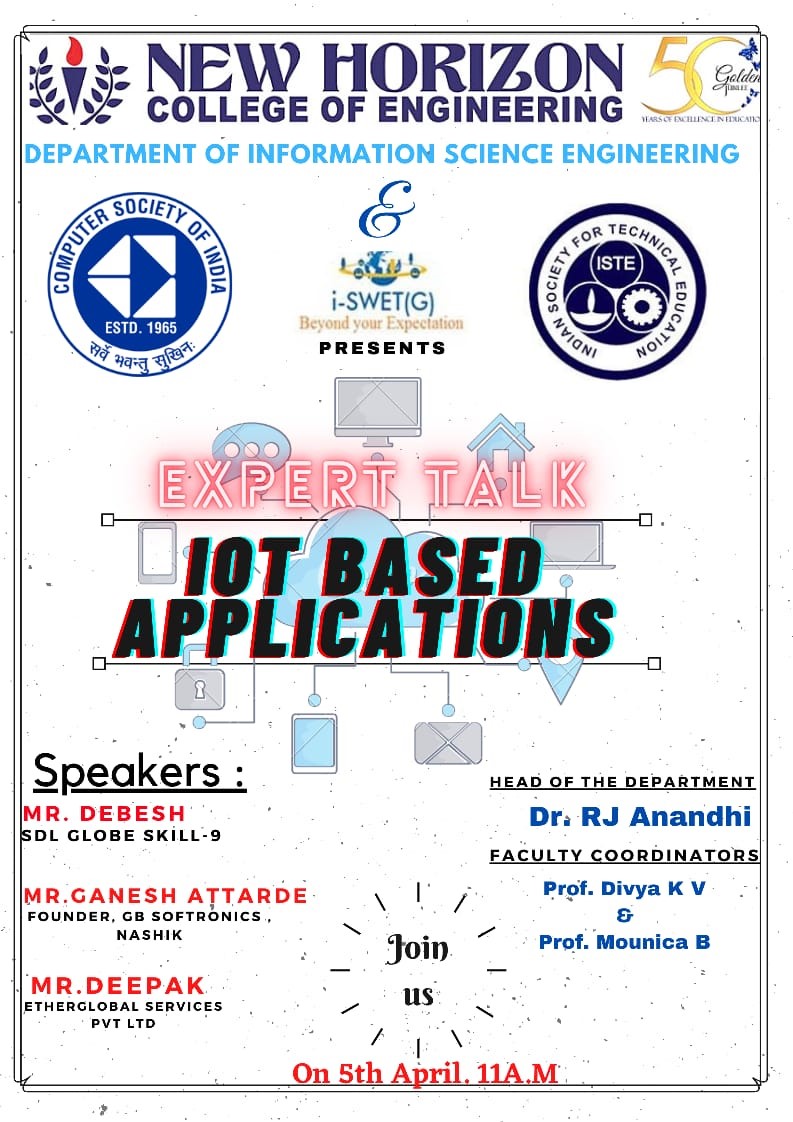 i-SWET(G) CLUB of Information Science and Engineering Department of New Horizon College of Engineering conducted an expert talk on the topic "IoT Based Applications" for the 6th semester students on 5th April, 2021.
The event started at 11:00 AM, commencing with short welcome speech and went on till 1:00 PM. The workshop was conducted by resource persons, Mr. Ganesh Attarde, Founder, GB Softronics, Debesh from SDL Globe Skill 9 and Mr. Deepak from Ether Global Services Pvt. Ltd.
Speakers provided a detailed explanation about IoT applications and its industry scope. The students clarified their queries about future scope and certifications in this domain. All the students who attended the event showed immense interest and enthusiasm and were motivated to learn new IoT Applications.